Appointment of Mr. David Cao as the General Manager of the Renaissance Shanghai Zhongshan Park Hotel
2019-12-13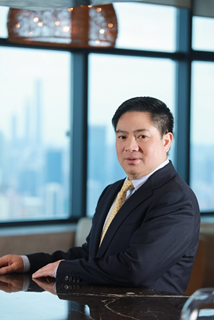 Marriott International is delighted to announce the appointment of Mr. David Cao as the General Manager of the Renaissance Shanghai Zhongshan Park Hotel. As an hotelier with rich experience in international brand hotels, Mr. Cao is responsible for every aspect of this landmark hotel in Shanghai.
Mr. Cao has over 30 years' experience in reputable international hotel brands such as Renaissance Shanghai Yangtze Hotel, Shanghai Marriott Hotel Hongqiao, Sheraton Grand Shanghai Pudong Hotel and Residences, Shanghai Hengshan Moller Villa Hotel, Sheraton Shanghai Hongkou Hotel, the Westin Ningbo. With the extensive hospitality experience, Mr. Cao stands out in hotel operations with extraordinary feat of leadership and unique perspectives.
Meanwhile, Mr. Cao is also a creative and passionate person who has a keen business instinct, can make accurate decisions quickly based on market response, and has been committed to training, developing, developing talent and promoting corporate responsibility. We do believe that he will bring all exceptional skill set to lead the team at the Renaissance Shanghai Zhongshan Park Hotel.
About Renaissance Shanghai Zhongshan Park Hotel
A swanky. 60-storey building with a Sky Lobby on the 25th floor, 667 guest rooms offering panoramic views, innovative restaurants and over 1,800 square meters of meeting space including an unobstructed ballroom at 1,250 square meters. Hotel is located directly above Zhongshan Park Metro station where is easy to visit the popular destinations.